---
PUEBLO, Colo. — For 50 years, the Transportation Technology Center, owned by the Federal Railroad Administration, has been North America's proving ground for railroad research, innovation and development. Built in the 1970s as a high-speed ground test facility, it has expanded to encompass mass transit and freight rail. Its 30,000-acre campus includes a range of testing equipment and some 80 km of test tracks, including an electrified high-speed loop with a capacity of 165 mph.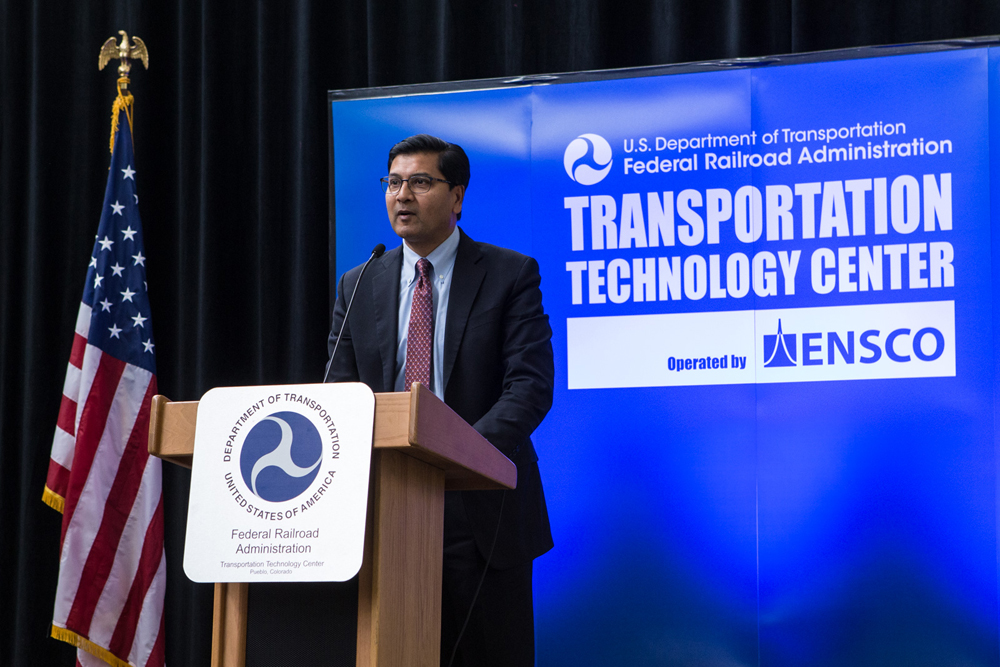 From 1982 to 2021, the facility was operated under contract by a subsidiary of the Association of American Railroads, a trade group that represents Class I railroads and many smaller carriers and sets a variety of interchange standards and communication. Under the public-private partnership, created to save the site from closure due to budget cuts, the contractor gets full use of the facility alongside FRA and financial responsibility for maintenance.
In March 2021, the contract to operate the site was awarded to technology company ENSCO [see "New operator of Colorado's Transportation Technology Center …," Trains News Wire, May 9, 2022]. The former operator, now known as MxV, is building a new test facility a few miles south of the TTC on a disused military base [see "MxV Rail begins work on rail test loop," News Wire, May 23, 2022].
At a Tuesday, October 25 event marking the anniversary, ENSCO and FRA highlighted plans to modernize the facility. Among those present was FRA Administrator Amit Bose, who spoke about the site's history, from the world speed record set in 1974 by a linear induction motor vehicle known as the LIMRV to testing collision that improved passenger train windows and dining car tables. The facility serves both passenger operators, having certified both generations of Amtrak To that oars and freight. Accelerated Service Testing Facility can test tracks and railcars up to one million gross tons per day by repeatedly rolling a 110-car coal train around one of two loop tracks . Bose said he was excited to expand the government's use of the facility, including launching a new level crossing safety research project and partnering with other agencies.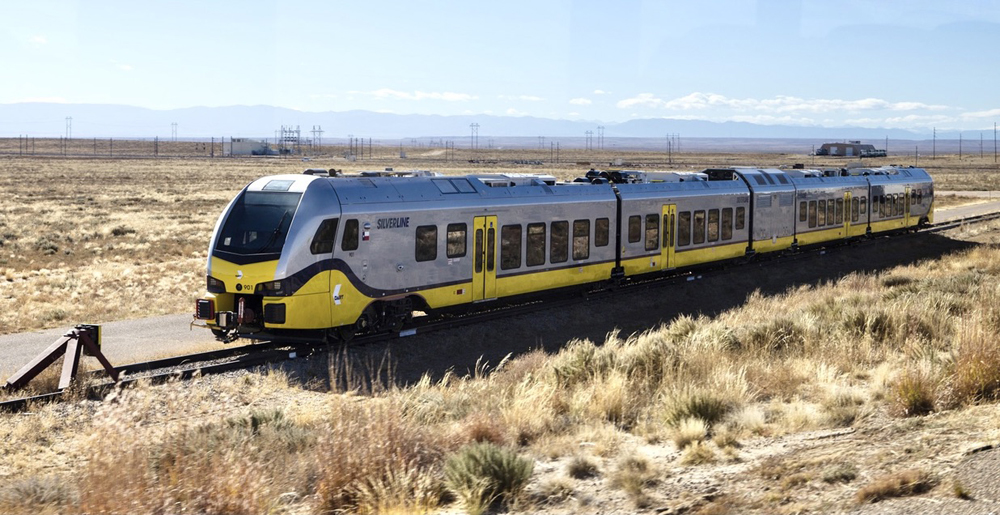 One such partner is the Transportation Security Administration, which in addition to its most visible role, airport security, is also responsible for railroad and pipeline security. Melvin Carraway, regional director of security at the agency, said the TTC has been conducting training for its agency for 12 years on topics including explosives detection and cybersecurity. Several speakers underlined that the future of the site is not only railway. Some of the TSA's cybersecurity training has been aimed at pipeline operators, a need highlighted by the May 2021 report Colonial Pipeline Cyberattack, leading to major gasoline shortages in the southeastern United States. While many attendees at the event were associated with railroads, suppliers or government, ENSCO President Jeff Stevens noted that representatives from the trucking industry and HyperloopTT were also in attendance.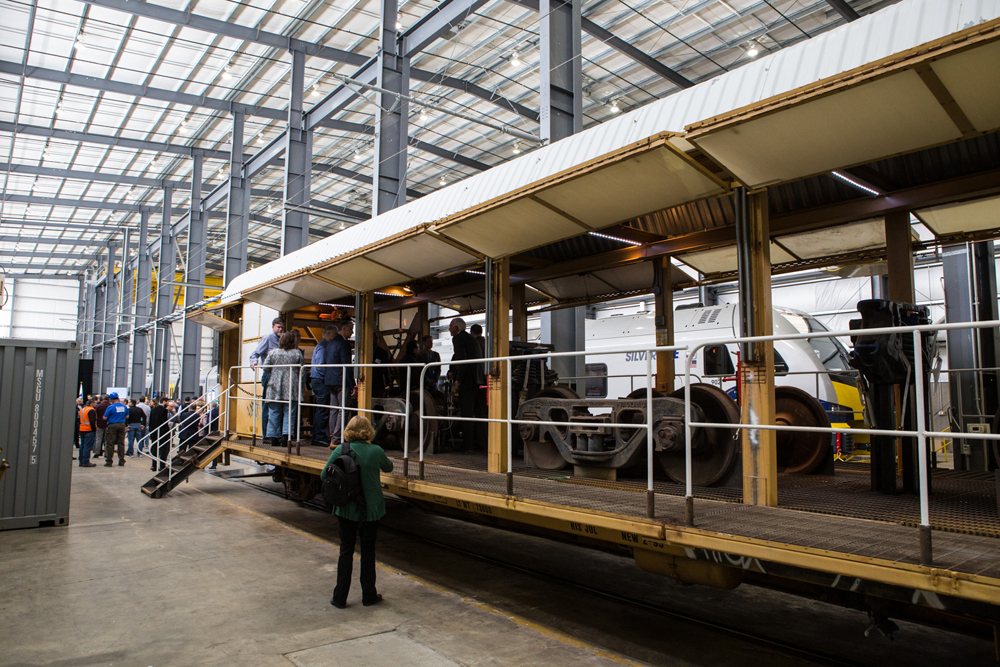 The Center for Surface Transportation Testing and Academic Research, or C-STTAR, is another partner in the facility with a high density of partnerships and acronyms. This consortium of eight research universities across the country will use the TTC as a testing ground for their own research programs, with tests designed and interpreted by each university but conducted by CSU Pueblo students in cooperation with ENSCO.
The most visible use of the TTC remains the testing and certification of new trains. The facility is currently testing FLIRT diesel multiple units built by Swiss manufacturer Stadler for Dallas Area Rapid Transit, one of which was parked next to the ceremony stage in the large bay of the Passenger Rail Services building. Stadler USA CEO Martin Ritter explained how research at the center has improved equipment such as the DART trainset. The 267-foot train uses collision energy management to enable lightweight aluminum construction safely and weighs just one locomotive. Its central power unit is currently powered by diesel engines, but may be swapped in the future to use batteries or hydrogen fuel cells.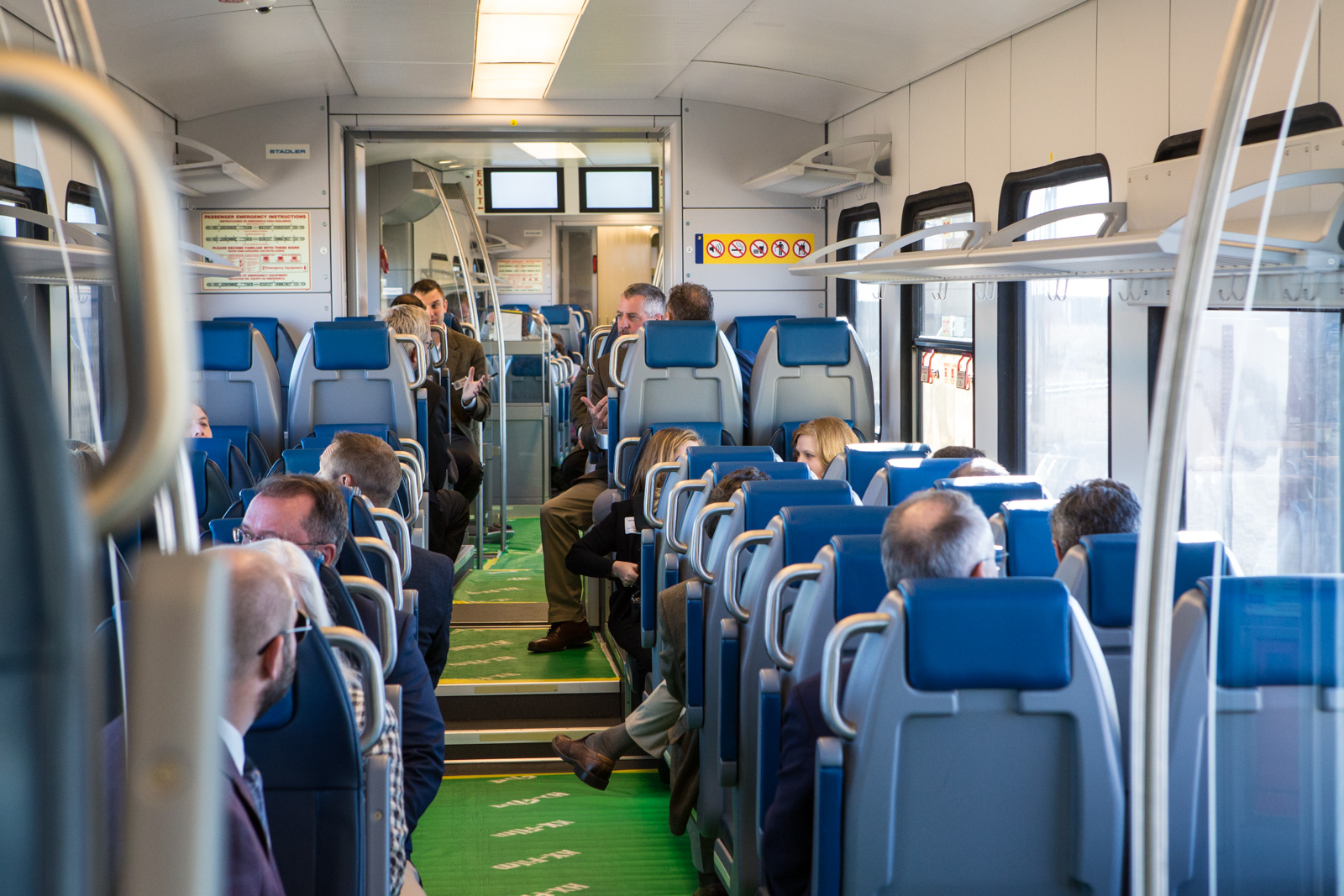 The ceremony ended with a ride on the DART train; Matt Dick of ENSCO, Chief Strategy and Development Officer, said The trains it was the first public ride on a test train through the facility since European high-speed trains were tested in Pueblo in the 1990s. Crowded with eager attendees, the surprisingly quiet train quickly accelerated to 79 mph.
Bose spoke about the future of the TTC at a dinner reception that night in downtown Pueblo, saying Congress was supporting FRA research and development with $66 billion in funding to the over the next five years. Bose touted a small provision in the bipartisan infrastructure bill that allows the FRA to make improvements to the facility, not just maintain it. "We look forward to another half century of innovation and transformation," Bose said.