The Lunyerere, Kaburengu, Kipkaren and Kamukuywa bridges in western Kenya bear the unenviable label of lethal crossings.
Some of the western region's most gruesome traffic accidents have been on bridges.
For a long time, residents blamed the narrow roads for the series of accidents.
In recent years, the national government has undertaken massive infrastructure development which has led to the modernization of major bridges and roads, but this has not reduced the frequency or number of accidents.
The Kaburengu junction and the bridge are notorious for their fatalities.
"We cannot continue to lose people in this place when something can be done about it," said Elizabeth Lyomu, a resident of Kaburengu, Webuye, after an accident left six dead in Kaburengu on the 21st. August 2021.
The accident happened nearly a year after another left seven dead.
A truck that allegedly had faulty brakes struck a matatu.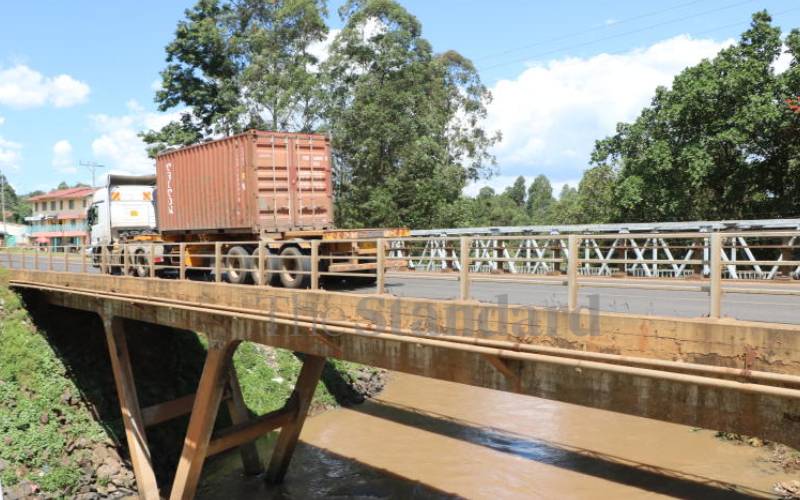 And in December 2018, 12 people died after an oil tanker hit a matatu at the junction.
"The bumps force the heavy trucks to slow down as they approach the bridge and are unable to go up the steep slope.
"Many back up and cause accidents," said Kenneth Odhiambo, a resident.
At Kamukuywa Bridge is the wreckage of a truck that was involved in a multiple car crash the night before. It blocks one side of the busy road.
"Truck drivers have no respect for other road users. They always approach the bridge at high speed, sometimes at free speed.
"On this stretch, most accidents are caused by truck drivers," said Robert Wakhungu, another resident.
Festus Matolo, who runs a furniture workshop near the Kipkaren Bridge, said driver fatigue was also a major cause of accidents.
"I once woke up to find a trailer that had deviated from the road at the entrance to my store. The driver had dozed off," Festus Matolo said, adding that the narrow bridge made it difficult to get around vehicles. high speed. .
But according to Ephraim Anzeze, the extension of the Kakamega-Kisumu road did not reduce accidents at the Lunyerere bridge.
"Vehicles in both directions approach the bridge at high speed. It is a major cause of accidents here," said Aggrey Nagweya, a resident.
Just ten meters from the Lunyerere Bridge, from Kisumu, there is a bend to the Itando Mission Hospital on the right and another to the Ilunza water supply on the left.
Getting off the main road onto the dirt roads leading to these busy areas is quite tricky.