the vanguard Khaadem held off Existent's late slot to take top honors in the Betfair Palace House Stakes at Newmarket.
Winner of the 2019 Stewards' Cup at Goodwood and successful in the listed company last season, the Charlie Hills-trained speedball shot 7-1 to secure a maiden success in the Pattern race on the Rowley Mile.
Making his first appearance in Britain this year after a few races in Dubai, Khaadem quickly picked up the pace when the pits opened and quickly led the way.
Existent came out of the pack to challenge in the final strides, but William Buick had kept just enough up his sleeve aboard Khaadem to collect Group Three honors by a neckline.
Twilight Calls, the 3-1 favorite to continue their run and success from a distance of just over two weeks ago, could only finish fifth.
Alex Cole, racing director for Khaadem owner Fitri Hay, said: "I don't know much about the horse as we only bought him last year from Shadwell.
"He rode well in his first race in Dubai, where he was bought to race because that's where Jim and Fitri live, and then he was fired badly in his only other race.
"It's hard to win these races. We are thrilled. He likes fast terrain and he seems to get along well with the jockey, even if it's like most horses today!
"We also bought Equilateral from Juddmonte on the Charlie yard. They are both proven horses.
"He'll have to go to Ascot after that."
Paddy Power reduced the winner to 20-1 from 25s for the King's Stand in the royal meeting, while Coral and Unibet were more impressed and went from 16s to 33s.
Umm Kulthum kicked off their season in the best possible way by winning the British EBF Kilvington Stakes at Newmarket, sponsored by Betfair.
The four-year-old trained by Richard Fahey saw her last campaign cut short by a setback, so she is making up for lost time.
She had, however, shown smart form as a youth, finishing third without alcohol in the Cheveley Park Stakes at two and only being beaten by a length by Rohaan in Sandy Lane when she was last seen.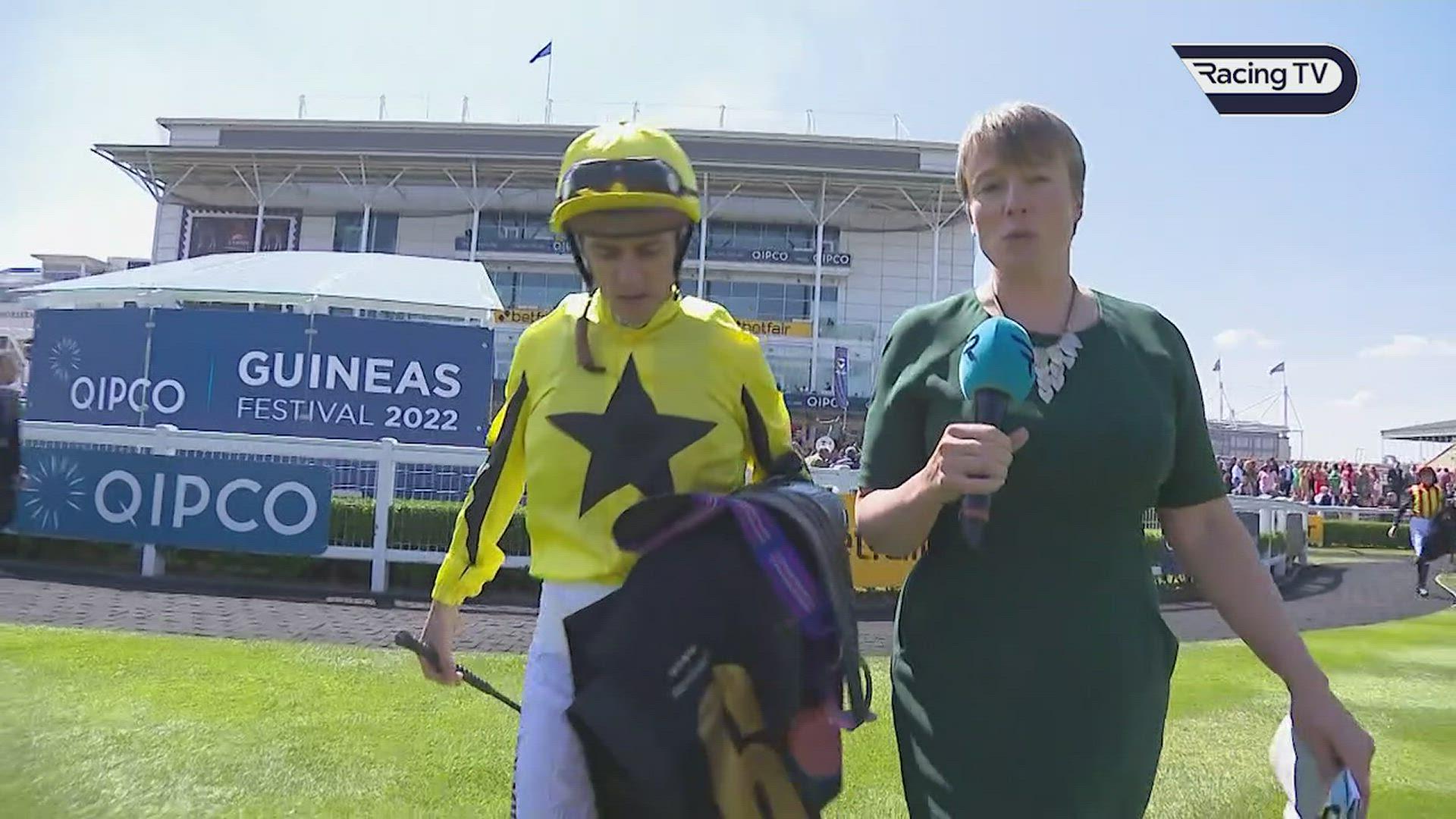 She was sent off at 100-30 in the Listed contest, largely because the Flotus of Simon and Ed Crisford lined up in preference to the 1000 Guineas and she was a favorite to confirm her second place finish in the Cheveley. Park.
Flotus quickly sent out distress signals, however, and as Christophe Soumillon put Umm Kulthum in the running, she only had Tenaya Canyon to worry about and she saw Ed Walker's filly by a neckline.
Fahey said: "She's always been a smart filly and last year was frustrating because it wasn't a major issue but enough to keep her out and we just ran out of time.
"She was working well, but when they have a problem, you always take care of them. It's only been a few weeks since she came back to herself.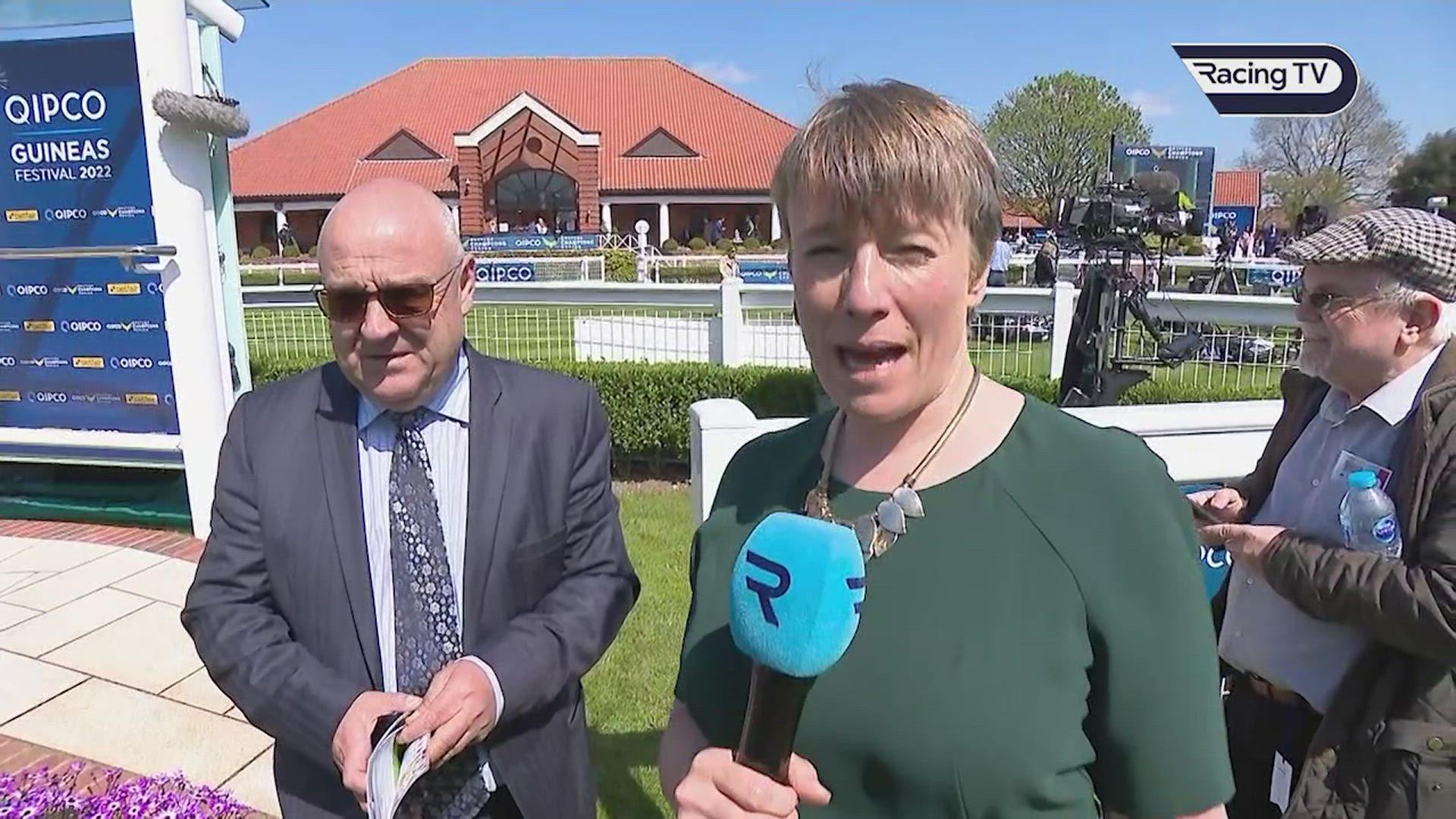 "She is in the York race (1895 Duke of York) and I wanted to meet her before that. It was a great race for her, at the start of the season against fillies only.
"York will tell us where we are going after this. She has a (platinum) jubilee entry at Ascot, so we'll see how we do.
Paddy Power reduced the winner to 25-1 from 33-1 for the Ascot race.
---
Blackrod keep up the good work
The My Odds Boost On Betfair Handicap (6f), the first of two Heritage Handicaps at Newmarket today, followed the path of black rod (13-2) for owner-breeders David and Emma Armstrong, trainer Michael Dods and jockey Connor Beasley.
The four-year-old son of Armstrong's 2012 Darley July Cup hero Mayson, Blackrod took the honors by a length and a half from Above (33-1).
Jockey Connor Beasley said: "His form numbers speak for themselves last year. He gets better every time. You see, it's a great unity. He has done surprisingly well this winter and the horses are in great shape at Mr Dods.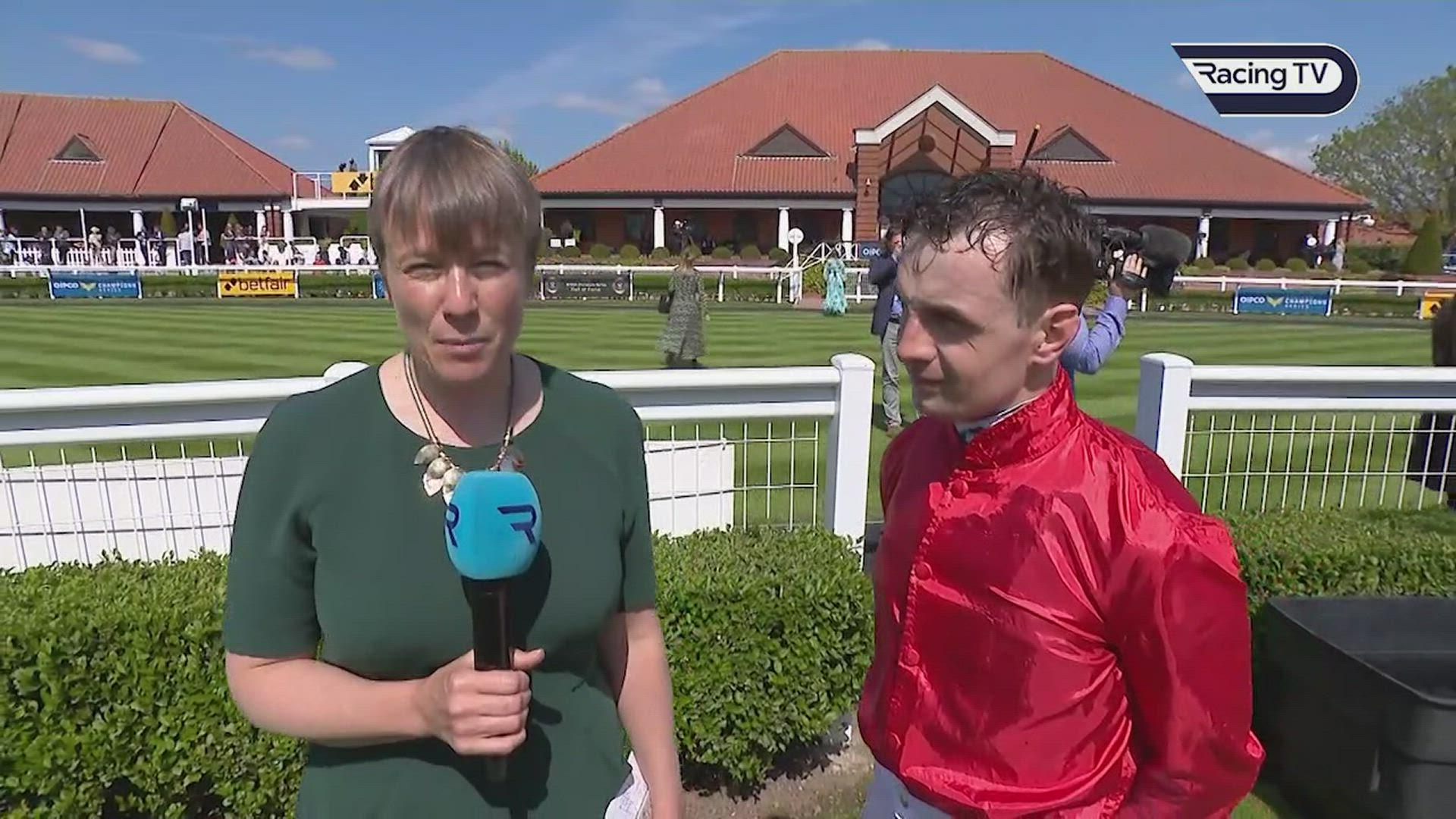 "It's just great to have a head start on a horse like this, on a Saturday like this too, it's great for my career.
"He's shown everything at home and he's getting better with every run and every year. I haven't ridden many group horses but he feels pretty good under me.
"The ground felt faster and for this time of year and with the weather we have, it's ideal.
"The pace was further away from me but luckily we broke up nicely and managed to get into the perfect slot for my draw to go down the middle of the track there."
Owner-breeder Emma Armstrong added, "We never expect to win. It's just our lucky journey and our lucky encounter. It's his usual way of running. This is how it normally behaves mid-race.
"Not just owning but raising and raising the stallion, his sire. It's just another level. Being small owner-ranchers, this is definitely an added topping on the cake.
"I took care of him all winter so I mothered him well! I'm sure Mr. Dods and David will aim high with him, but I don't make decisions, I just go where I'm told!
"Mayson's legendary tag means it's always assumed they want a bit of a cut in the ground, but that's not always the case – he won today and last July on fast ground. He won well so we breed them well in the north!
Stuart Williams, trainer of finalist Above, said: "He is a top class horse. They are new owners who have never raced before. They bought two horses last year, this being one of them. They got off to a great start with this one and they loved being in the winner's crease today.
"He was seventh at Wokingham last year at Royal Ascot and I see no reason why we won't be going back. I'm sure they would all love to dress up and go to Ascot.
"He handles the track well here and he is a very easy horse to handle and we have no problems with him. My farrier has done a fantastic job looking after him and that has made a big difference.
Appleby double
After saddled up his first QIPCO 2000 Guineas winner with Coroebus earlier in the afternoon, trainer Charlie Appleby went on to complete an 11.6-1 brace on the day king of time (11-10 Favorite) picked up the Betfair Exchange Handicap (1m) under William Buick.
The three-year-old Kingman gelding had three wins in as many starts as he got up in the final furrow to score by a Bullet Force length (14-1).
Appleby said: "He has a nice progressive profile and is maturing. He was a bit girly and tight during the winter, so he did well.
"We were confident going in today on the back of Coroebus in the lead that morning (during the canter before running at the bet365 Craven Meeting).
"Everything was going well. Something like a Britannia (at Royal Ascot) could be a ride for him as long as he's mentally capable of doing something like that.
"I'd like to see him get out of there and go even further, which he's done after every race. He's improved mentally every race but still needs to go a little bit further before launching him into something like this because you could lose a horse like that in Britannia.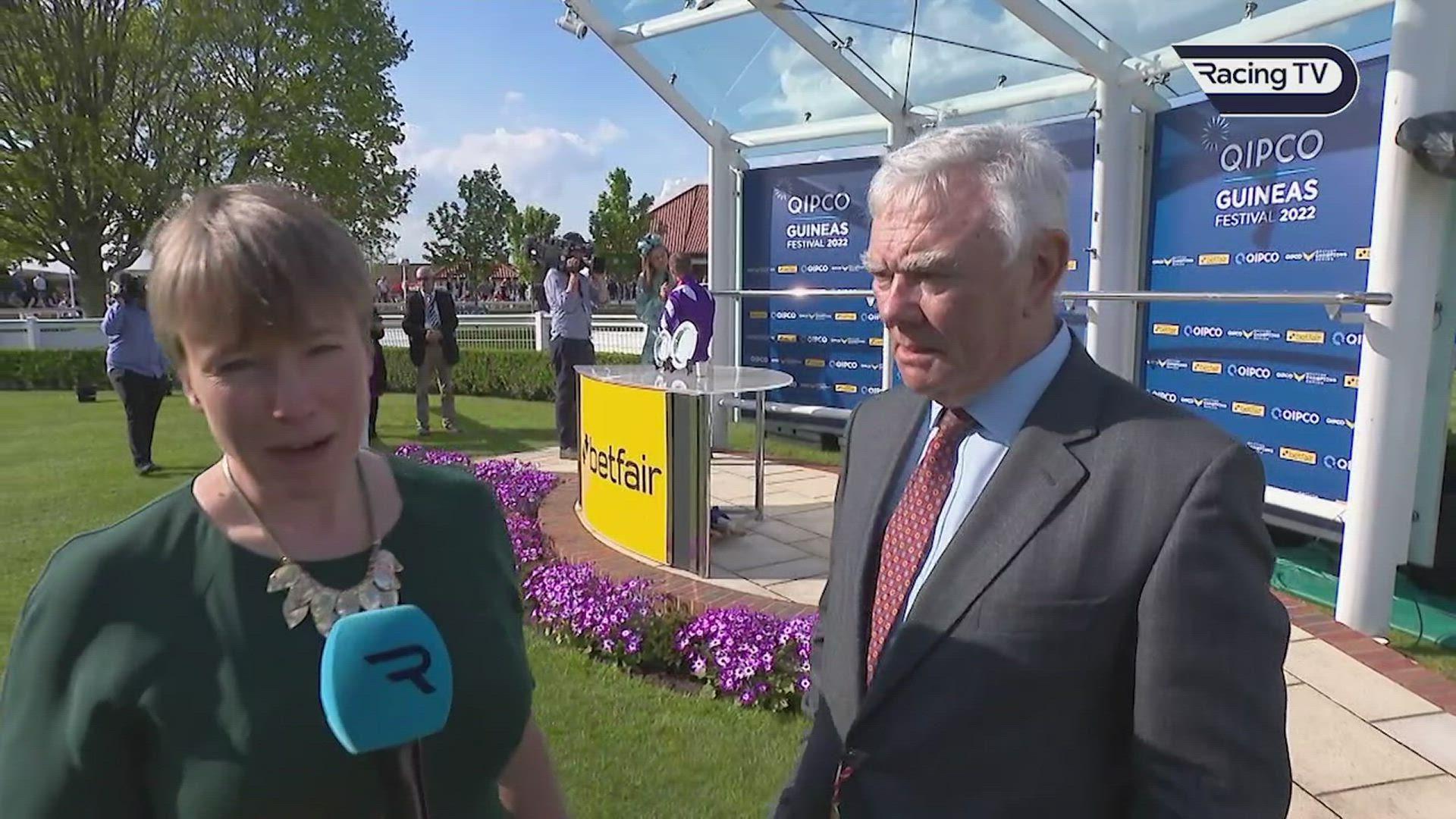 "William said they just turned to me, but in this case it worked pretty well because it gave him more time to maneuver and something to point."
The Read Tony Calvin's Tips On Betting.Betfair Handicap (1m 4f) followed the path of Contact (11-4 Favorites).
Accompanied by Ben Curtis, the four-year-old son of Gutaifan held on to win two lengths behind Tritonic (9-2).
David Barron, who trains Contact alongside his daughter Nicola, said: "It was a stunning race and he is a very good horse, but you still have to go out there and do it.
"I wouldn't have any idea where we might see him next, but he's going further and hopefully there's a nice run or two to get him running – I just hope he's pretty good. It's going the right way anyway.
James Doyle, second Tritonic rider, said: "I'm very happy with him and it was a great race.
"Obviously he was jumping and he was a bit enthusiastic in the past, but he relaxed beautifully today and jumping really cooled him down.
"He probably traveled a bit better than the winner, but the winner just saw him better than me today. However, he is in good shape. »
The latest Betfair Weighed-In Podcast Handicap (6f) followed the path of Ingra Tor (13-2), who edged their 12 rivals into the final furrow for a clear victory by two and a half lengths. The winner of this race last year, Creative Force, won the Group One QIPCO British Champions Sprint Stakes at Ascot on QIPCO British Champions Day in October.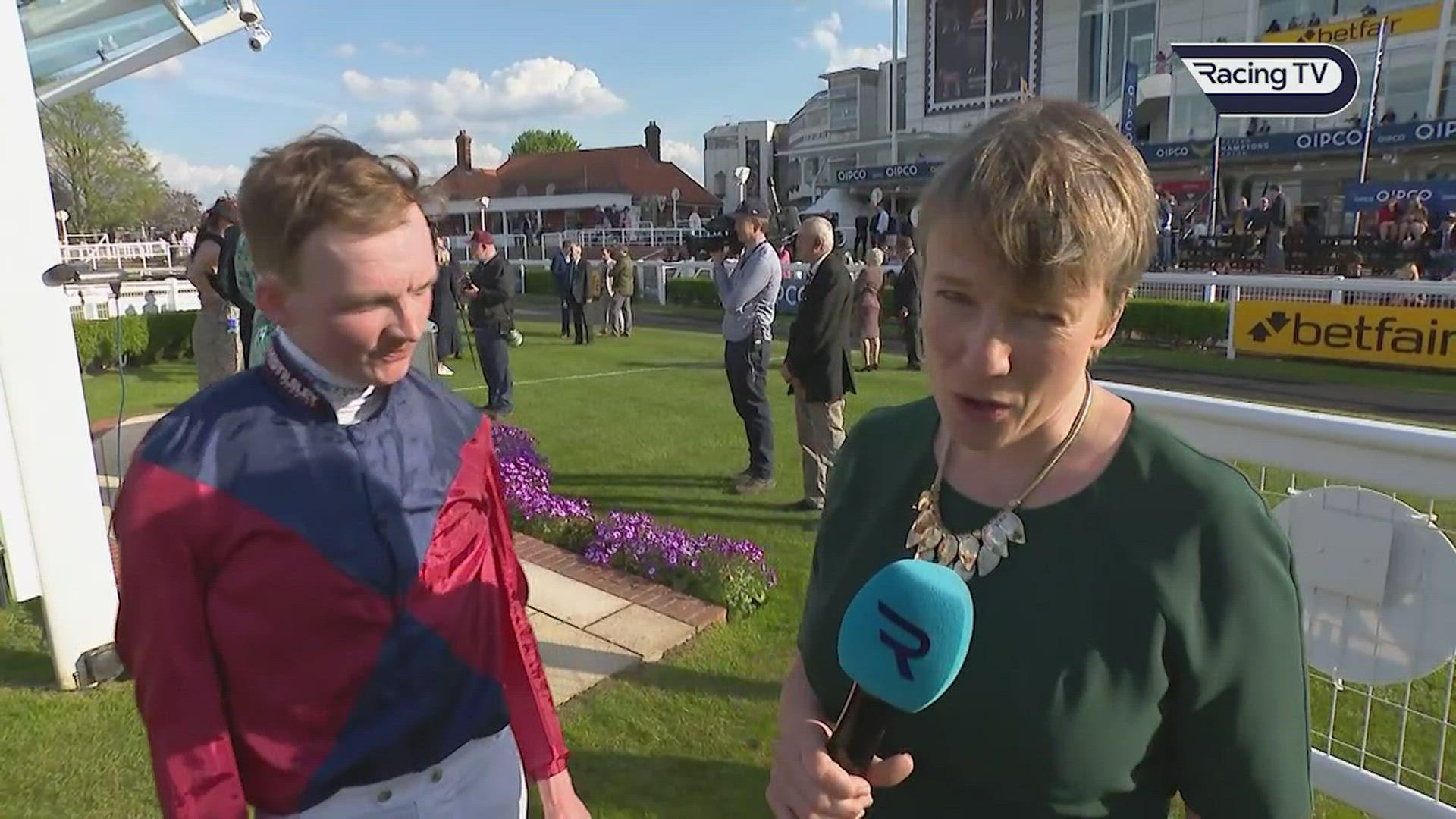 Successful trainer Mick Channon said: "We always thought of him a bit but he didn't overwinter really well and it took him a long time to come to his senses.
"The owners (Jon and Julia Aisbitt) are very patient and we are delighted.
"We thought he had a very good chance today and we just thought we'd take our chance. My son is taking over now, so he made the call!
"We think he's pretty decent and we'll strengthen him, but we'll see what the handicapper does. He's a nice big horse and everything is ahead of him now, we'll have to see.
"We think it could progress beyond the disability society. He worked with people like Chairmanoftheboard for example, another one we thought had a good chance. We had to start somewhere and it was a good handicap to choose.
Looking forward to tomorrow's QIPCO 1000 Guineas, where he saddles an outsider flash betty, Channon said, "She shows up and I know nobody gives her a chance, but she will do her own thing. She will definitely stay and if the rain comes, it will be better.
"I don't think what's planned will be enough but that won't stop him. She's pretty good though and progressing in the grades and she stayed good in the Nell Gwyn when they went too fast for her on terrain that was too fast for her.
"I think she's going to have a great race, it's well laid out and there's a lot of pace. The owners are so excited – they're already here! So we are looking forward to it. »